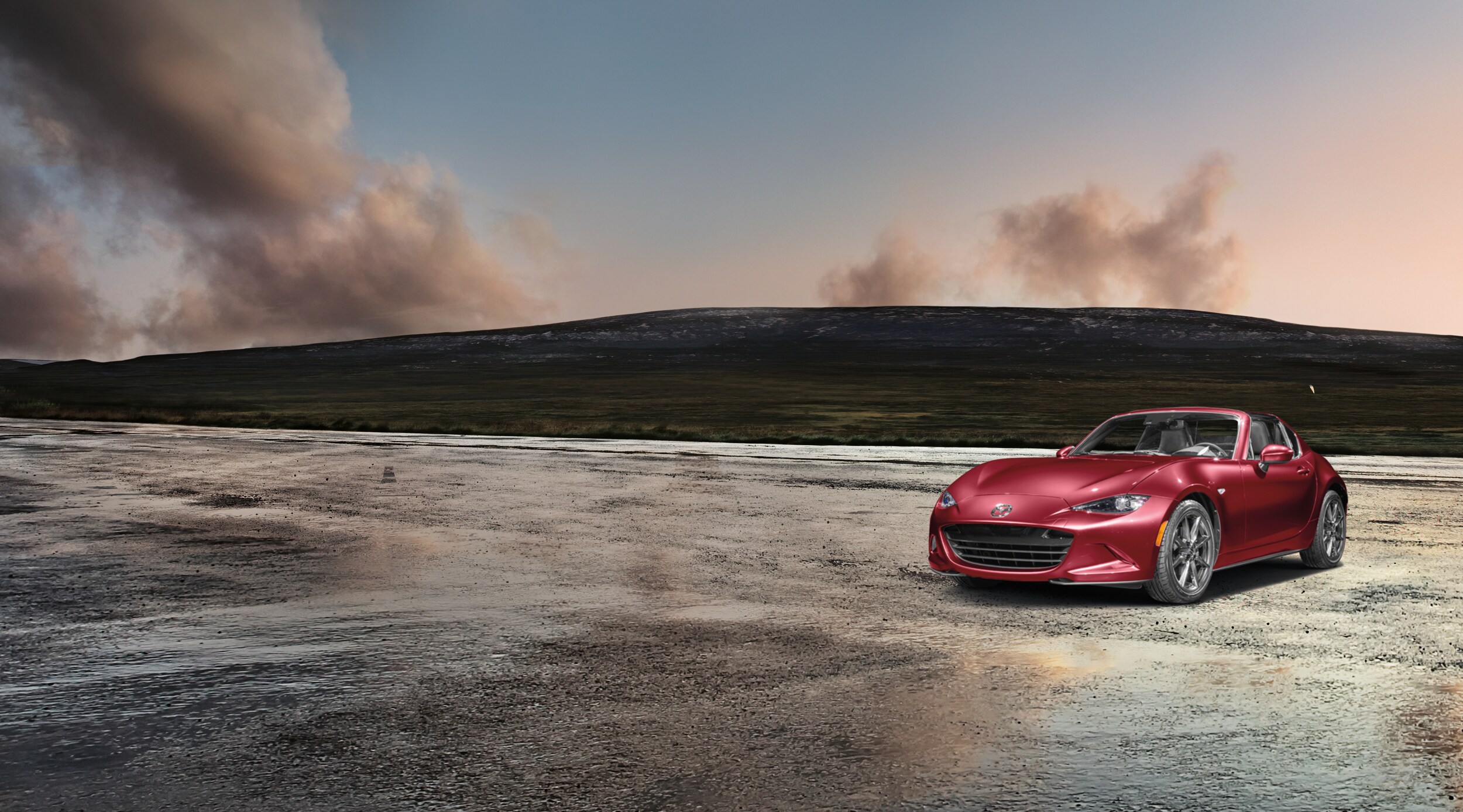 ​
The 2019 Mazda MX-5 Miata RF was made to bring the heart-pounding excitement of driving into a refined design. The evolution of the MX-5 Miata is more than just a hardtop convertible; it is an innovative fastback. In 13 seconds, its retractable roof slips away to open up the interior to the world around it. The 2019 Mazda MX-5 knows how to make an entrance with its sporty exterior and powerful sound. To learn more about the Mazda MX-5 Miata RF continue reading!
Ready for Its Driver
The almost entirely new SKYACTIV®-G 2.0-liter engine offers 181 horsepower and revs to a maximum 7,500 rpm. The lighter pistons and connecting rods, along with an increase in valve spring rates, larger throttle body opening, and a freer-flowing exhaust system are the upgrades made that define the new MX-5. These changes increase power without adding weight to the engine.
The iconic fastback silhouette is a distinguishing characteristic of the 2019 MX-5 Miata RF. The beautiful lines rise and fall from its sleek roofline to the bold bumper; it is as beautiful as it is functional. The cabin is built around the driver and the driver's needs. Mazda's mission was to create an interior as striking as its exterior. From the tilt of the ergonomic seats to the placement of the gearshift to the layout of the gauges, each element is thoughtfully placed to work together in harmony with the overall aesthetics of the Mazda MX-5 Miata RF.
You'll love the 6-speed manual transmission available to the ultimate driving enthusiast. It's small and light, and still retains the short-throw precision you'll love. Whether you are cruising down a curvy road or bolting down a straightaway, the MX-5 Miata RF's transmission will ensure you get a fun and effortless drive each time.
The 2019 Mazda MX-5 RF demands attention. If you want to stay in the fast lane, then this hardtop convertible should get on your list. It is fun to drive and beautiful to look at. We hope you decide to check it out in person and test drive one of our models to experience the adrenaline rush you've been craving.